Tranquil Lodgings in Kennebunk, Maine
Retreat to our coastal lodgings in Kennebunk, boasting a host of complimentary amenities for travelers to destress and unwind. The perfect place to stay for leisure and business travelers alike, our spacious rooms feature beach-inspired décor, with a comforting color scheme of bright blues and refreshing whites. With an abundance of green space and attentive, laid-back staff, it's easy to feel at home at our Kennebunk, Maine accommodations.
Welcome Home
Find the room that suits you and your group perfectly. Business travelers will enjoy a productive and expedited stay in our solo King Rooms. Choose a little extra sleeping room by booking our Two Queens Room or make use of grab bar features in our Accessible King Room. For travelers seeking a full kitchenette and additional space, our King Efficiency Rooms are the perfect home base. Lodging in Kennebunk at an Ascend Collection Hotel means you can enjoy upscale features without resort prices.
See our Kennebunk, Maine hotel rooms below.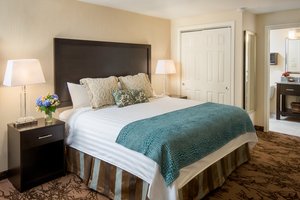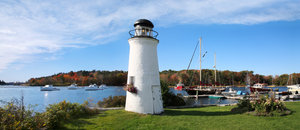 Explore the Kennebunks
The Port Inn Kennebunk is nestled just outside the charming downtown and Dock Square. Spend your day exploring the coastline by bike or splashing in the surf, and enjoy evening concerts and dinners downtown at five-star restaurants. Don't stress about finding a hotel that's close to Kennebunkport and your morning meeting downtown. Our lodgings in Kennebunk, Maine are waiting for you.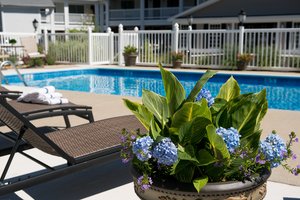 Environmentally Conscious
The Port Inn - Kennebunk is committed to reducing our carbon footprint, to promote environmentally sustainable practices. As a Room to be Green Level 3 hotel, we take a holistic and aggressive approach to making a difference and leading the way in reducing environmental impact. Click below to view our Certificate and a full list of initiatives we've implemented.